Thursday Meme ~ Dirty Little Secrets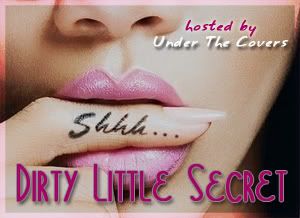 Dirty Little Secret
is a weekly meme hosted by us at Under the Covers. Every Thursday we get to know other bloggers and our readers more intimately by asking them a question hoping to reveal their dirty little secrets. We hope that you will all join us!
To participate in the meme all you need to do is: Head over to Under The Covers for instructions!
This week's question:
If you could travel back in time, what era would you like to find yourself in and why?
Leagh's Answer:
I would head to Regency London. Oh how I would love to dance at the balls, and wear the pretty dresses, and be around all the royalty. The men are such gentleman and the women are pampered. I would like to know whose idea it was to do away with the Lady's maid and the butlers. I don't think I would like the idea of not having the modern necessities like toiletries and such but we will just skim over that for now ;)
Where would you go?
We love to get comments here on Romance Book Craze so go forth and share your thoughts.